THE INBOUND/OUTBOUND MARKETING EVOLUTION - THE BUYER'S JOURNEY
THE INBOUND/OUTBOUND MARKETING EVOLUTION -
THE BUYER'S JOURNEY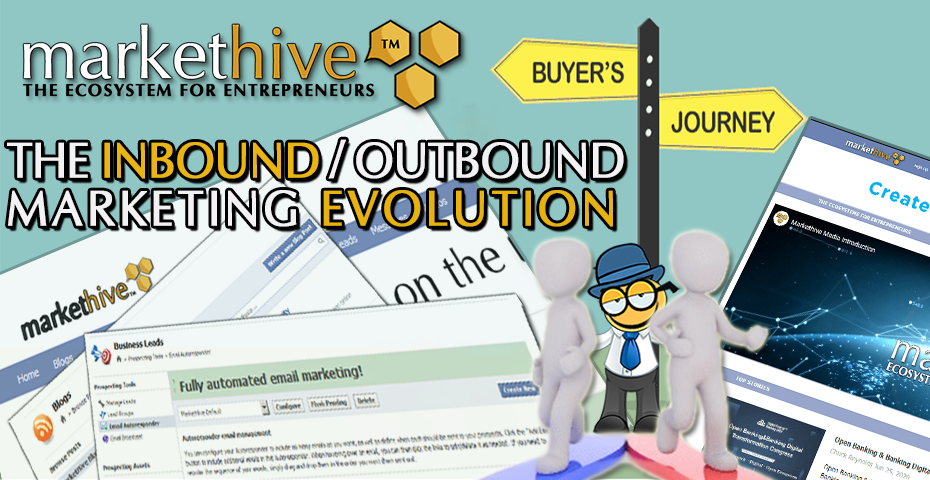 My introduction to online marketing consisted of a training course that heavily focused on a form of email marketing, mainly safelists, which I found to be a very confusing and overwhelming strategy that involved numerous email accounts and hundreds of advertising sites that took up all my time with very little results. After a while, I felt totally disillusioned and burned out with that and turned to social media marketing of sorts which was okay for a while but then became frustrating and nonsensical.
Then by chance, I came across Inbound Marketing and it all made sense to me. "Inbound marketing" was a term coined by Hubspot which was founded in 2005, but invented and established nearly a decade earlier by Markethive (operating as Veretekk) way back in 1996 and known as Automated Marketing. For many companies needing to cater to the customer and prospects' needs and as competition became more fierce they turned to inbound marketing to help give them the edge.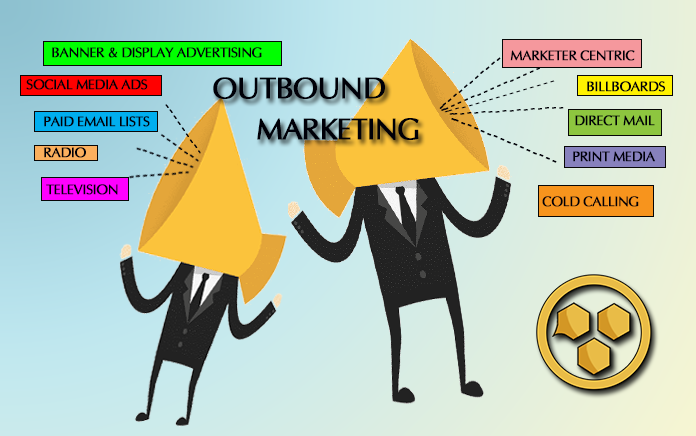 Outbound Marketing
Prior to inbound marketing, we relied upon more traditional methods known as Outbound Marketing which included TV, radio and print ads, billboards, etc. Then with the internet, came paid and rented email lists, banner and display ads, most social media advertising, pop-ups, and pop-unders, etc. In direct contrast to Inbound marketing, these tactics have traditionally been thought of as interruptions and frowned upon, labeled as invasive, and often seen as driving an ideal buyer away.